Ruggiero Plante Land Design is a WBE Philadelphia-based multidisciplinary consulting firm providing the specialized services required for successful land development. The firm's reputation is built on its design and engineering excellence, as well as its ability to guide development proposals through the difficult process of public approval.
Ruggiero Plante Land Design provides landscape architecture, civil engineering, site design and construction documentation services for land development projects throughout Pennsylvania and New Jersey. The firm has extensive experience in the planning and engineering of residential, institutional, commercial and industrial projects in urban infill and redevelopment sites as well as suburban locations.
Ruggiero Plante Land Design brings extensive knowledge of storm water design to our land development projects. Our principal level experience in storm water management spans the spectrum of industrial, commercial and residential projects from private courtyard gardens to large-scale developments of 500 acres.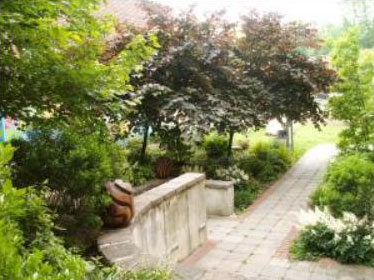 Courtyard Design incorporating all aspects of the firms expertise - landscape architecture • civil engineering • land surveying.